World War II Barn Find – Rare 1943 Willys Jeep Found
Rare barn find Willys Jeep
A rare 1943 Willys Jeep has turned up in a barn find and is now currently on eBay for around £14,000. This historic and classic vehicle shows minimal signs of rust due to being stored in a dry barn for nearly 50 years in the United States. The Jeep will still need many hours or possibly years' worth of restoration work in your garage to return it to its former historical glory.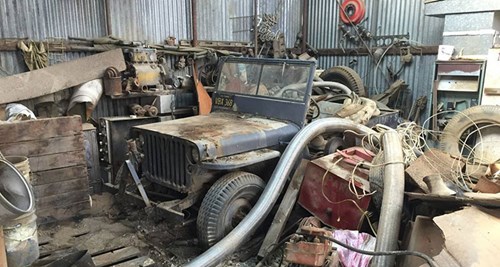 This particular Willys Jeep is very rare as it was one of a few made with a Ford-built chassis before they all ran out due to the demand from the war effort which put a lot of stress on manufacturers such as Ford.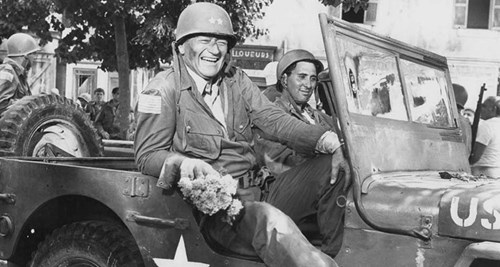 History of the Willys Jeep
A year before the 1941 bombing of Pearl Harbour, the United States Army drew up a plan to update their war arsenal due to the arising threat from the Axis powers in Europe and from Japan. The plan entailed contacting 135 vehicle manufacturers within the United States with the task to update their fleet of war machines.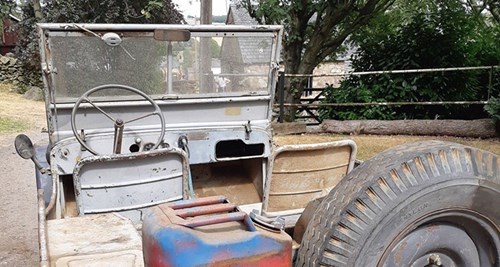 These manufacturers had only 11 days to make the decision to bid and the those willing to take on the task had to produce a prototype within 49 days and then had 75 days to produce 70 approved test vehicles. With such tight requirements from the Army only 3 companies agreed to take on the task which were the Ford Motor Company, Bantam Car Company and Willys-overland.
The Army selected Bantam to lead the way who completed their first prototype within 11 days. However, Bantam started to show signs that they would struggle when it came to mass producing the vehicle, so Ford and Willy's were asked again if they would contribute to the war effort.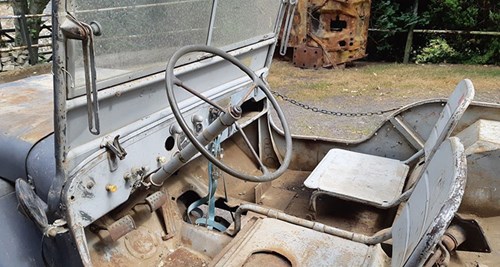 Ford and Willys both produced their separate prototypes but Willys won and was tasked to produce 16,000 vehicles, the best features from Ford and Bantam were incorporated into the final design. The vehicles design was a huge success and more orders were placed. Willys could no longer keep up with the increased demands from the War Department, so Ford was asked to cooperate with Willys to meet the Army's demand. This created the connection between Ford and Willys which has been cemented into motoring history.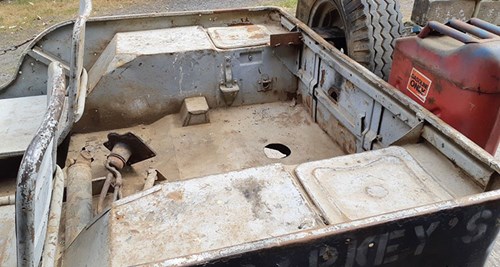 Henry Ford, the founder of Ford was a known pacifist and was against the decision for America to go to war. However, after the events of Pearl Harbour's surprise attack by the Japanese, it meant that there was no going back, and the United States would soon join the conflict in both the pacific and throughout Europe.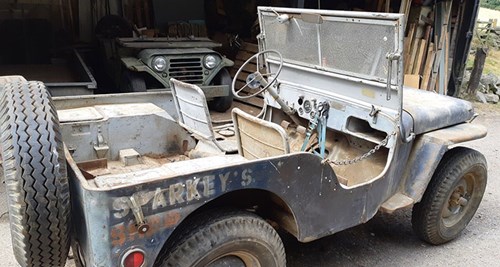 The Ford Motor Company then started to work with other companies to literally construct America's war machine. Ford helped to build 86,865 aircraft and 57,851 aircraft engines. Ford also had many factories across the world including the USA, Great Britain and Canada which manufactured anything from tanks, armoured personnel carriers and the Willys Jeep.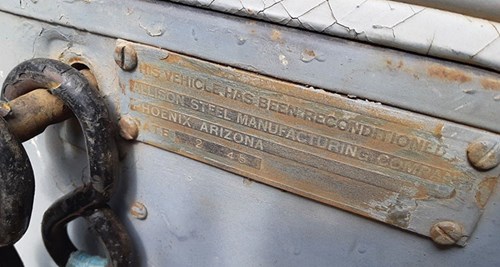 Thanks to Ford's manufacturing, the Willys Jeep was a success and became the very first mass produced 4x4 in the world as around 640,000 units were built. This made up for around a quarter of all unarmed vehicles built during the second world war.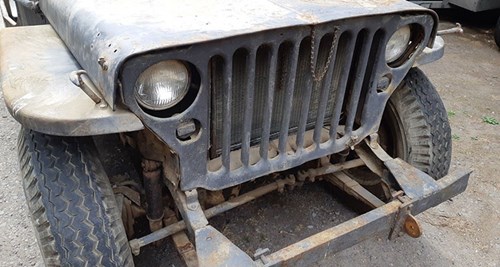 Back to the rare barn find Willys Jeep
So now you can see why there is so much hype around this barn find due to its historic value. Yes, we know that there were over half a million made but a lot of them did not survive especially in such good condition.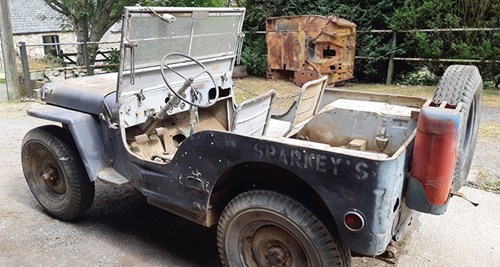 So, if you are prepared to spend many hours or possibly years' worth of work in your garage to restore it to its former historical glory. Then you can pick this particular Sparkey's Jeep up for around £14,000 on eBay here.