"Wet Nellie" at RM Auctions
Bond, James Bond. Every guy's dream lifestyle, the action, the cars and the women that Mr. Bond seems to come across are automatically cool, not to mention the extensive range of gadgets. Well earlier this week one lucky buyer became the new owner of one of the most famous Bond cars in movie history – the Lotus Elise Submarine car, used in the film "The Spy Who Loved Me".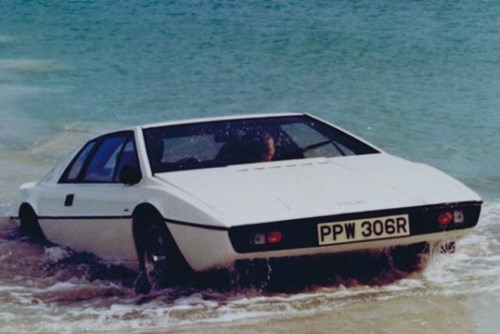 The car is used in the famous scene where Bond drives the car of a pier into the sea, which allows him to escape a helicopter attack. Upon hitting the water the car starts to transform with the flick of a few switches and then the car becomes a submarine known as "Wet Nellie".
The car was placed at auction at the RM Auctions located in Battersea, South London. The buyer paid £550,00 for a lovely part of movie history, but with an extra £66,000 in fees it shot the total bill to £616,000. The auctioneer, Mr. Haynes, was expecting the car to peak between the £650,00 and £950,000 mark (before fees), however, was still pleased to see the car sell for that price.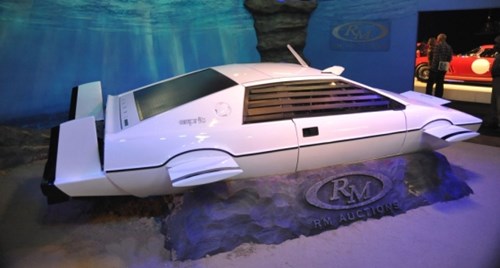 Helicopter Chase Scene: http://www.driving.ca
Beach Landing: http://static2.stuff.co.nz
RM Auctions: http://www.classicdriver.com
Tags: Car Insurance, classic car, classic car insurance, Esprit, james bond, Lotus, Lotus Esprit, rm auctions, Wet Nellie