The Only Morris London Taxi to be Sold at Auction
Having survived the war, a journey to Brooklands Museum might not be as vigorous as previous ones, however, that does not mean the journey is any less relevant for the last known surviving Morris London taxi.
During the war, the car was actually adapted by a farmer for use as a tractor to help support the war effort. The farmer added some scrap iron which was collected on the farm, to help give the vehicle greater stability, however, in doing so he unknowingly added two unexploded mortar bombs and an anti-tank rocket which were only discovered when the scrap metal was removed in a post war sale!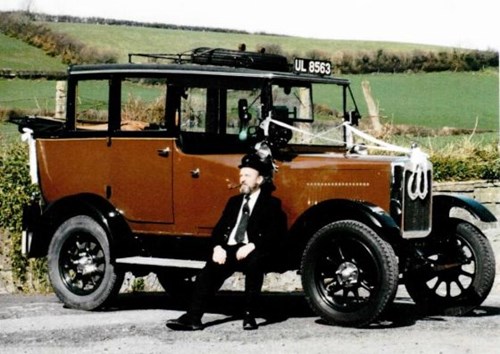 Typically insinuating London lifestyle, the car was used in a 1933 motoring magazine advert which perfectly illustrates the historical significance of the last remaining Morris London Taxi.
The Public Carriage Office set strict regulations for cabs and this Morris was no exception. With all cabs required to carry hay and water for a horse the hay was accommodated in a box on the running board whilst water was found in the radiator. Added to this was the rule of privacy for passengers, which meant the car was prohibited from having a rear view mirror .
After a public appearance at the 1975 Commercial London to Brighton run, the classic has been in constant use ever since; competing at numerous rallies and events, as well as being put to good use as a family wedding car.
Strong interest is expected from many enthusiasts  as the unique car comes with a fantastic comprehensive history file and full MOT! It is estimated that offers will be achieved in the region of £25,000 to £30,000.
Lets hope it's not on the meter.
Tags: brooklands museum, classic car, commercial london to brighton run, morris london taxi