The First Lady's Fiat 500 Sells For Over £18k
A Fiat 500 bought by David Cameron for his wife Samantha in 1998, was sold for more than double the estimate at an auction earlier this week.
More than 30 years old with only 13,000 miles on its clock, the beautiful classic Italian car was expected to fetch a tidy £6,000 at auction. However, to many people's surprise it sold for £18,480 at this year's Classic Motor Show at the NEC as part of an auction hosted by Silverstone Auctions.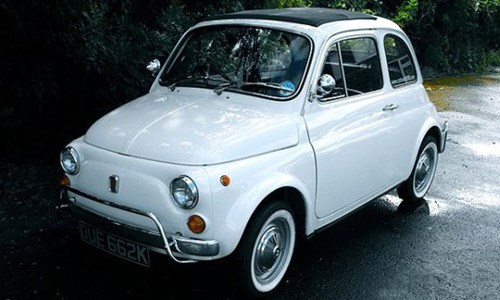 The Prime minister purchased the vehicle for his wife for her birthday and is reported to have ticked over only 1,000 miles in the 10 years they owned it. With trips to beautiful Cotswolds and other weekend trips around the UK the couple enjoyed the delights of the 1971 Italian car.
The Classic Motor Show saw some wonderful cars up for auction and despite only 41 of the 64 cars up for auction actually selling, there were some true classics that received a lot of attention. Fours Volkswagen Beetles were also sold.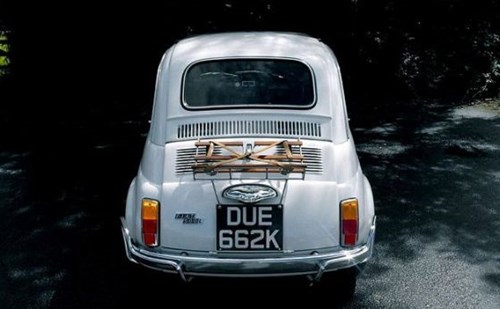 Two 1970s models made £8,690 and £5,500, while two cars from the 1950s did even better, making £12,650 and £23,100. With this year's Classic Motor Show attracting visitors of at least 58,000 there were plenty of people to see the delights of this year's auction, even if some of them were not willing to folk out the thousands needed to buy one of these classic vehicles.
If you missed out on the excitement of this year's Classic Motor Show don't miss out next year, pencil in 15-17 November 2013.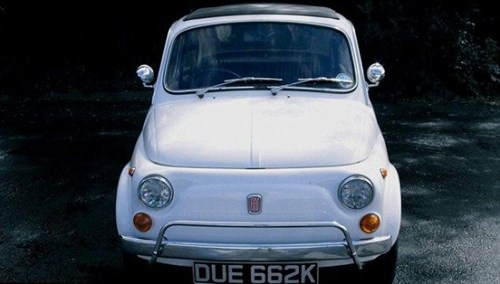 Many of our specialist insurance providers will be exhibiting at next year's show and look forward to seeing you there.