The End of an Era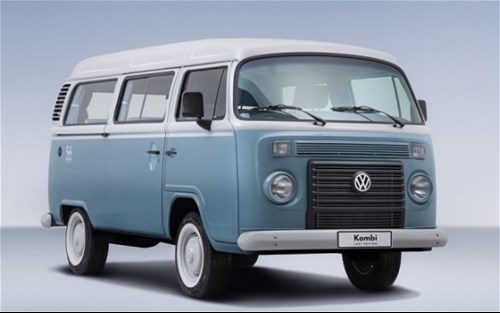 The Volkswagen Kombi was originally produced in 1950 in Germany, later in 1957 production began in Brazil and is still being made till this day. However Volkswagen Brazil have officially announced that a "Final Edition" of the Type 2 Kombi will come to a halt later this year. In theory, this makes the VW Transporter (or Camper) the longest produced model in the automotive history.
The "Final Edition" will see a final 600 vehicles leave the factories in Brazil, with a nice two-tone paint, unique design features and an identification plaque in which will be placed on the dashboard. The first production of the Type 2 in Brazil began back in September 2nd 1957 which had the original air-cooled flat-four engine as the Volkswagen Beetle. This then became a water-cooled engine from 1982 onwards. Production of the T2 ended in 1979 in Hanover, Germany and now the T2 in Brazil will also come to an end after selling 1.5 million vehicles.
What will separate the "Final Edition" from the rest is that it will contain elements of each individual model that was ever made in Brazil. It will also have a blue and white two-tone paint job, white wall tyres and also white centre caps, with factory tinted rear windows. It has also been fitted with blue curtains that will be used on the rear and side windows, and the curtain fasteners will have the "Kombi" logo (featured on the 60's and 70's models).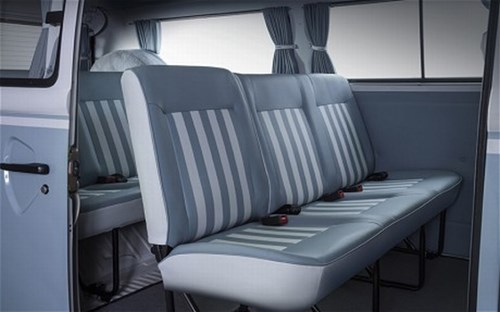 It has been designed to seat 9 people, and the seats have been finished off with vinyl upholstery, again sticking with the two-tone colour scheme of blue and white. The internal panels have also been treated to the Atlanta Blue vinyl that also incorporates decorative stitching. The dashboard will look like the traditional T2 retro dashboard, also with subtly incorporated features such as MP3 sound system with auxiliary and USB connections.
Finally the power plant behind the T2 will be a 1.4L engine which will produce 77 BHP and given a 4-speed manual gearbox, more than adequate for a van that has been going strong for over 50 years.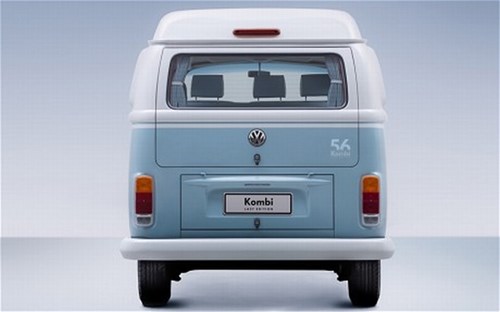 Kombi: http://www.telegraph.co.uk/
Tags:
classic car insurance
,
Final Edition
,
Insurance Specialists
,
volkswagen
,
VW Kombi
,
VW T2