Sbarro Challenge 1985-1987
The 80's led way for a very colourful fashion sense, iconic music and ideas that, in today's world, would be considered irrational. However Franco Sbarro defined the world of concept cars, after attaining a degree in Classical Arts, he knew that would not be the way forward into vehicle design. Working through many trades in Switzerland also didn't tick any boxes. However, managing a small garage and then becoming the boss of Scuderia Filipinetti (a Swiss Motor Racing team) propelled Sbarro into the motoring world.

Taking on the motorsport world little by little absorbed him, as he travelled Europe throughout the year, during the winter he was able to restore vehicles left by Minister Flipinetti, who owned Grandson Castle. The work he put into these vehicles and his hawk eye details, created a vivid imagination. Going from restoring motorcycles and vintage cars for the private collection at Grandson Castle, to the production of some uniquely styled cars which are still with us today!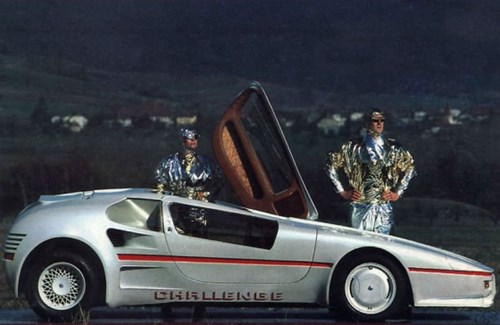 The Sbarro Challenge was actually made in 3 different "generations", the one mentioned here is the original design made in 1985. The wedge shaped design is still eye-catching in today's world, fitted with technology that we have only started to incorporate within the last decade or so. For example, the roof had two retractable wings which acted as brakes (used on many modern day super & sport cars). The car also has no mirrors, but don't worry! The car has been fitted with a camera placed on the left hand-side of the car, something way beyond its time. The camera relayed the footage to 2 screens on either door, which also played films from the built in VHS – yes it is agreeable a VHS player is extremely outdated but in '85 it was the blu-ray of today!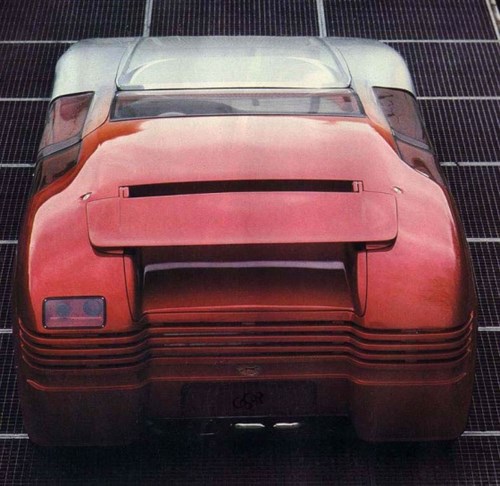 The interior of the Challenge is very conventional in comparison to the car's exterior. The seats were made to suit each owner of the vehicle and fixed to the clients perspective view. The interior was fully covered in Conolly leather (the same leather used for Rolls-Royce and Aston Martin).
Under the bonnet there is a 5 litre, V8 Mercedes engine aided by 2 turbochargers, producing a healthy 350 BHP which is sent to an All-Wheel Drive system via a 2-speed automatic gearbox.
The Challenge 2+2 (made in 1986) featured a 6 cylinder boxer engine from Porsche, a 3.2 litre lump with a single turbocharger, but the 2+2 was made as a rear wheel drive with a 5 speed manual gearbox, which produced 300 BHP much lower than the original model. Then in 1987 the Challenge 3 retained the Porsche engine but this time it was a 3.3 litre – again with a single turbocharger, 5 speed manual gearbox and a rear wheel drive set up pushing an extremely healthy 400 BHP!
Images: http://sbarro.perso.neuf.fr
Tags: 1980's, Challenge, Challenge 2+2, Challenge 3, classic car, Franco Sbarro, Grandson Castle, It's Classic Car Insurance, Sbarro