Repair not Replace
Owning a car of a fair age will mean that some parts of the car have been attacked by time and weather. Parts will need to be hunted down and the stock part replaced. The only issue with an older car is that parts become redundant and therefore cannot be purchased from the main dealer, specific parts need to be sourced from specialist dealers and usually accommodate a hefty price tag too.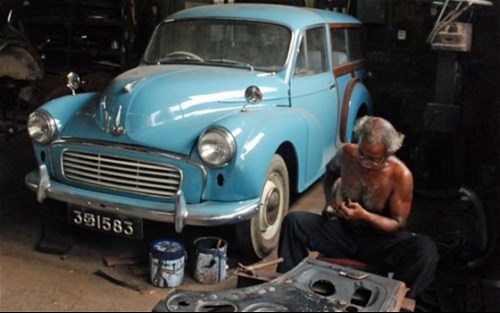 Here at It's Classic Car Insurance we have stumbled across a small company in Sri Lanka that specialises in keeping the hearty Morris Minor on the road. They take on all forms of work to ensure that these cars are still kept road worthy, especially on the conditions that the island faces, with salt-air and the monsoon seasons, rust is a major enemy for these little cars more so than the UK conditions. Officially known as the "Durable Car Company" (known as the Morris Minor Garage to the Sri Lankans) they hand build and craft panels for the vehicles, made by quality craftsmen, with many years experience to follow suit.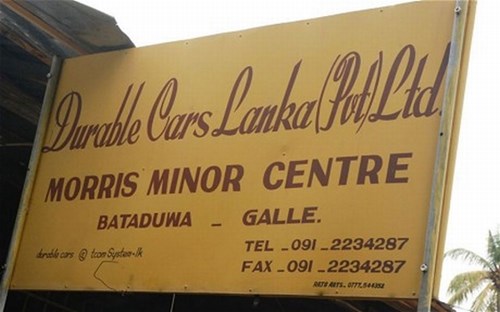 The company produces a variety of 89 parts for the Minor including the sills, cross-members and a few body panels. They also construct new chassis for the van and pick-up models! The company name mirrors the philosophy of the original founders, who believed in repairing something as oppose to replacing it. Due to the small production line that the company has, they do not posses all new equipment and use old machinery and the use of hammers and cold chisels. The use of such simple tools to make intricate parts and panels just displays the true skill of the workers who have dedicated many years to honing their skill.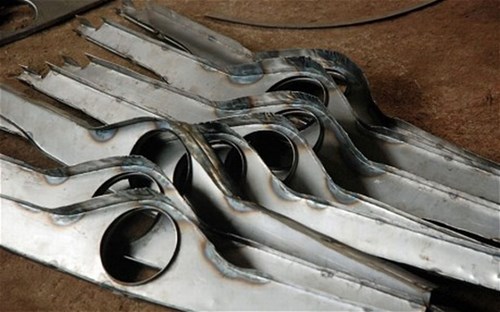 Images Source: www.telegraph.co.uk
Tags: Durable Car Company, It's Classic Car Insurance, Morris Minor, Morris Sri Lanka, Morris Van