Mini Austin –Massive Price!
Little over two years ago a relatively unknown car blogger, Richard Bremner, purchased a 1959 Austin Mini Se7en De Luxe Saloon. Un-restored and in need of some TLC, the decrepit car had seen better days but, knowing its worth, Bremner paid £11,500 for the classic.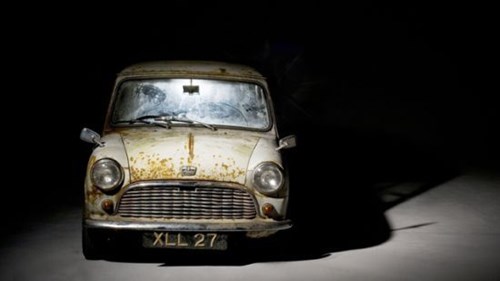 After some investigation into the Mini it was revealed that the now decaying motor was once at the forefront of its prototype; having discovered that it was the 8th of its kind from the production line at Longbridge in May 1959. Adding to this was the unearthing of the fact that it was produced 3 months before the legendary model was publicly launched!
The car is still intact with distinguishing, original features such as the panels and the engine, however, the driver's door has been replaced. Despite this, it does not affect the validity of the mini it does, nonetheless, show the period of times the car has travelled through. Supposedly there are only 3 other minis (before the Austin Se7en) that are still in existence today, building on the rarity of this car.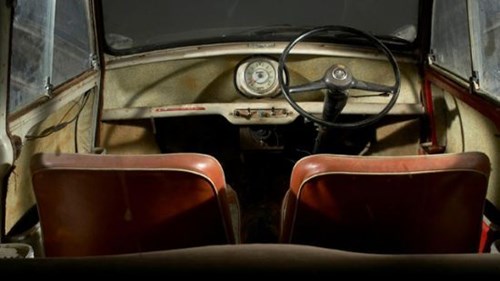 Originally despatched to a Colchester based motor firm (Car Mart Limited), the cars latest owner Bremner, put it up for auction at Bonhams in London and after a guide price of £15,000 the hammer eventually dropped at an astonishing £40,250!
A bewildering price to pay you may think but can you really put a price on one of the 20th century's greatest cars? The proud new owner remains anonymous but they can rest safe in the knowledge of owning a piece of British motor engineering history.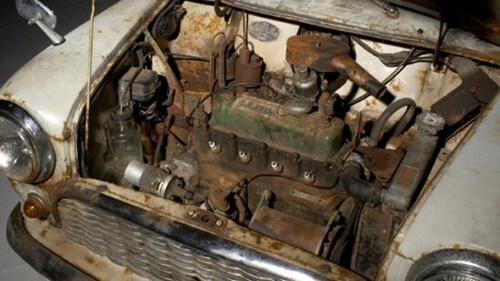 Many people humoured Bremner when he first obtained the car but I guess he's the one having the last laugh!
Images from bonhams.com
Tags: austin mini, bonhams london, car mart limited, longbridge, mini se7en de luxe, richard bremner