History of the Mark I Ford Escort
The Mk1 Ford Escort was manufactured between 1967 and 1975 at the Halewood Plant in England for the UK and Ireland car markets. It was also manufactured during the same time in Belgium for the European markets. However, at the beginning of 1970, Ford moved their continental factory to their new plant in Germany.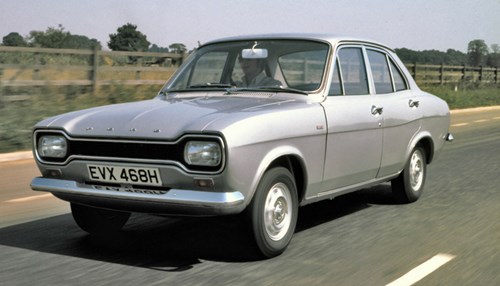 The UK Mk1 Escort differed slightly from the continental version as the steering gear and front suspension were adjusted, as well as changes made to the brakes , wheels and rims. Depending on the version, the Escort's engine could vary from anything between a 0.9L and 2.0L.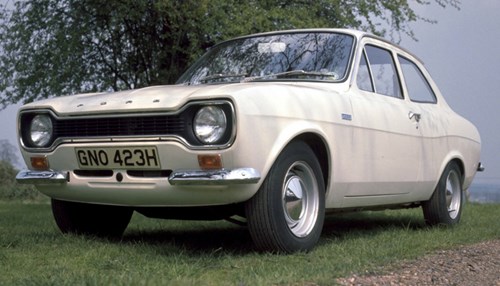 The Mk1 Escort made its first official show debut at the Brussels Motor Show in January 1968. In no time whatsoever, the Escort quickly became the UK's national best selling car of the 1960s. In 1974, Ford proudly announced that they had manufactured two million Escorts, just six years into the cars first introduction. Stats showed that 60% of Mk1's made were manufactured and sold in the UK.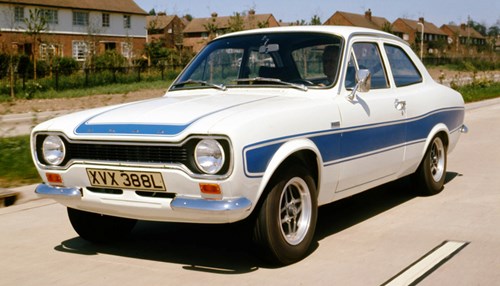 The conventional Escort was made with rear-wheel drive and either a three-speed automatic gearbox or a four-speed manual gearbox. Three body types were manufactured throughout the Escorts history, the first being the 2-door saloon, second being the 3-door Estate and then came the 2-door van.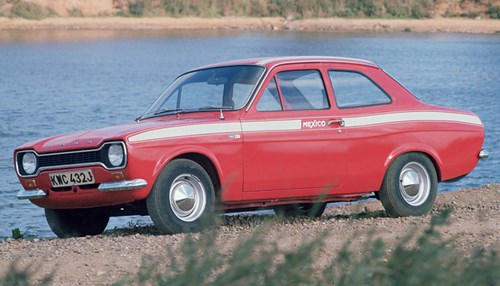 High performance versions of the Escort were designed to compete in rallies and racing throughout the UK and Europe. The Ford Escort Twin Cam was produced at the Halewood plant and was designed to race in Group 2 international rallying. This version was equipped with an eight-valve twin camshaft head made by Lotus which was fitted to a 1.5L non-crossflow block. This had a larger bore which gave the Twin Cam a capacity of 1,557cc. The same engine was originally made for the Lotus Elan.  Eventually, the Twin Cam was phased out and replaced with the notorious RS1600 versions.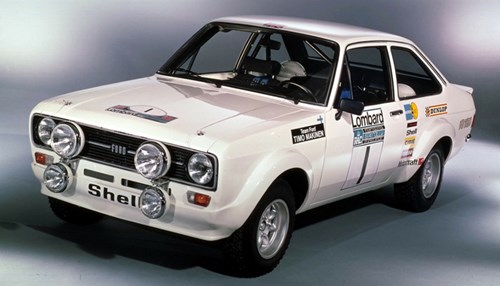 The Mk1 Ford Escort quickly became one of the most successful rally cars of all time. The masterpiece of human engineering made Ford virtually unbeatable in the late 1960s and early 1970s. One of Ford's most memorable victory's was in the 1970 London to Mexico World Cup Rally, where the Mk1 Ford Escort Mexico edition was created to celebrate their victories. This special edition came equipped with the iconic styling pack as well as a 1598cc engine. However, other versions of the Mexico were produced with different engine sizes and specs. Only 10,352 Mexico's were made making them one of the rarest and most expensive editions on the road today.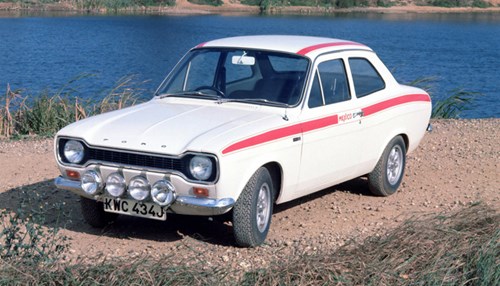 For all your classic car insurance needs, try out our comparison site!