Historics to auction classic Alfa Romeo Giulietta Spider
Historics will host the auction of a classic Alfa Romeo Giulietta Spider next week, guaranteeing plenty of interest and intrigue.
The 1960s concours Spider was one of 17,000 made during the production run of the models eleven year stay at a factory in Milan but the precise detail has little resonance with the fact that this was Alfa Romeo's first truly mass-produced car.
The car itself has been lovingly looked after and restored kicking off in 1955 (25 years after Italian automotive design house Pininfarina opened its doors in Turin) at the French Motor Show where the covers were removed. Some say that the Alfa Romeo Giulietta helped to shape the future of Pininfarina as the Giulietta proved such a global success.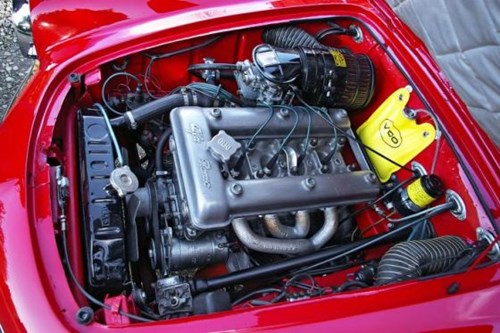 A letter on file from 'Automobilismo Storico' (the Alfa Romeo museum archive, Arase, Milan), which is included within the delightfully-presented history file, confirms that chassis AR 1495.09379 was manufactured on 25 March 1960 and sold to Hoffman Motor Co in the USA on 20 April 1960.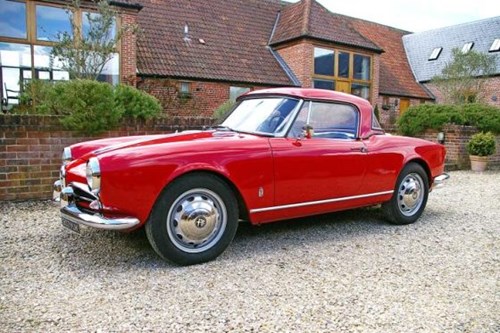 The Giulietta was subsequently imported back to Europe on 30th October 1989 and 19 years later, a fastidious, no-expense-spared restoration began and was completed three years later, in 2011. The bodyshell of the car was completely stripped down to the bare metal while every piece and component of the car was dismantled. Weathered and worn areas were removed or cleaned and where possible, parts were replaced as necessary. The car was then lovingly treated to a re-spray in the Alfa Rosso Chiaro (AR 505) and kept in tune with the original Giulietta colour.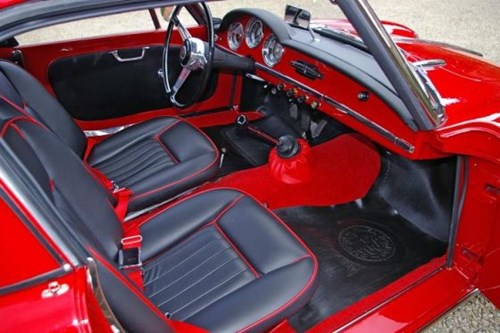 Amongst other modifications and restorations, all mechanical and ancillary components were either rebuilt or replaced including a fully rebuilt 1,290cc engine! Carpets, seat trims, doors and panels were all treated to the same pristine care as well which has helped to create huge interest in the elegant and usable Giulietta.
It is estimated to reach between £35,000-£42,000 – a price well below current restoration costs.
Tags: Alfa Romeo, Alfa Romeo Giulietta Spider, Alfa Rosso Chiaro, Automobilismo Storico, classic car, classic car insurance, French Motor Show, historics, Hoffman Motor Co, Pininfarina