French Farm Classics Forgotten
A farm in west France has hidden a rare collection of rare cars for 50 years. The 'sleeping beauties' were believed to be owned by Roger Baillon, a car enthusiast.  The collection is believed to be worth £12 million.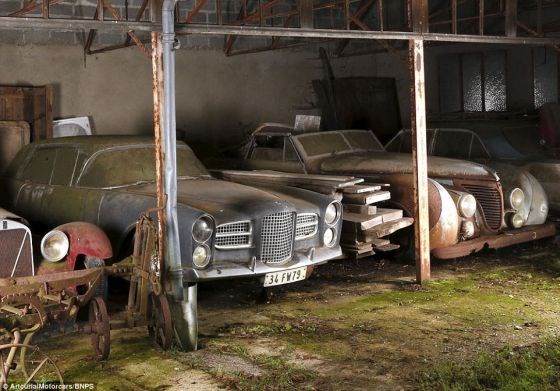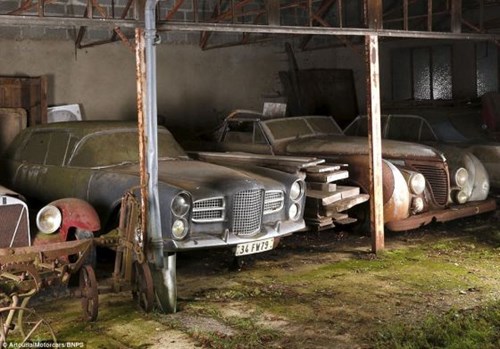 Mr Baillon collected these cars from 1950-1970, he planned on displaying these antique's in a museum. However, this ambition fell short when his business didn't set off as well as he hoped and he was forced to sell 50 of the cars. The rest were kept in iron shelters and outbuildings on the farm.
Mr Ballion passed away ten years ago and passed the collection onto his son Jacques. Unfortunately he passed away last year leaving the collection to Mr Ballion's grandchildren. The grandchildren had no idea to the extent of the collection and called in car specialists to check it out only to found out the worth of these cars.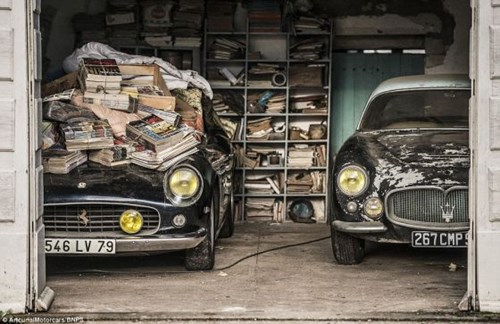 Out of the 60 cars that were found, a Ferrari 250 GT SWB California Spider emerged from the farm which was a revelation bearing in mind that only 37 were ever made including this one. It is said to be worth £9.5 million. The car's former owner was Alain Delon; he was photographed in the car with actresses Shirly Maclaine and Jane Fonda.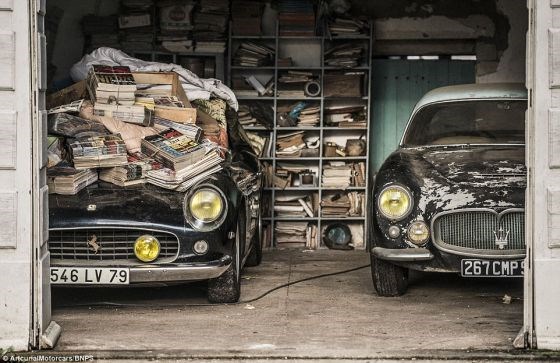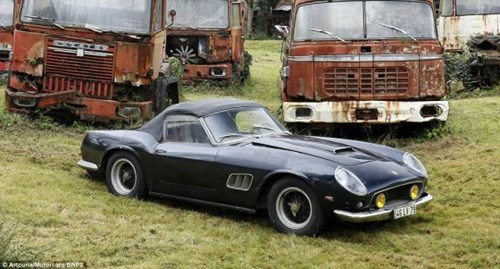 These cars that were found in this once in a life time find were all sent to an auction house where some are believed to go for an eight-figure sum. This truly was a magnificent discovery.
- Jordan Parmar
Story courtesy of: www.dailymail.co.uk
Tags: Articurial Motorcars, California Spider, classic car, classic museum, ferrari, Ferrari 250 GT SWB, Roger Baillon