Ferrari 375MM Berlinetta Sets a New Record But This Time at Auction!
Last month's bank holiday weekend not only welcomed some longed for sun, but one lucky buyer also welcomed a 1953 Ferrari 375MM Berlinetta , paying a substantial, record breaking price. The seller who is a wealthy car collector sold the classic Ferrari at RM Auctions prestigious Villa Erba sale held in Italy.
To date, it makes it the most expensive car to be sold at auction where only 20 years ago the vehicle sold for 13 times LESS at $987,000 in the US as well as a record setting figure for Ferrari.
The car itself has rare history etched alongside it after being driven by F1 champions Alberto Ascari, Giuseppe Farina and Mike Hawthorn adding to its ever increasing appeal. In 1953 with Umberto Maglioli at the wheel, the car set an astonishing, record pace in the Carrera Panamericana. Based in Mexico, the Carrera Panamericana was a border to border sports car racing event that ran for 5 consecutive years between 1950 – 1954. This particular time with Magliolo in control it averaged 138mph over a 223-mile stage – an unbroken record.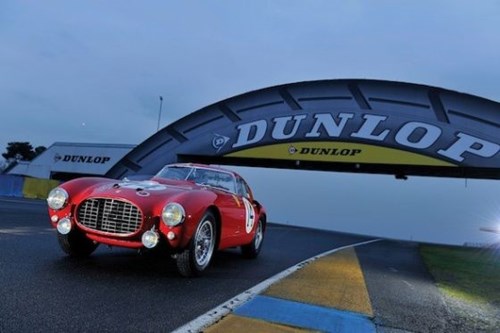 The large amount paid for the classic Ferrari would pay for 50 average UK homes but is there really a price for rarity, performance and unmistakable history?
This historical Ferrari was the main attraction at the RM Auction in Italy and with 40 cars selling for a combined £23 million we are not surprised at the final price of the vintage car. According to Max Girardo, managing director of RM Europe, over 25 per cent of the cars exceeded their pre-sale estimates.
Tags: Alberto Ascari, Carrera Panamericana Mexico, ferrari, Ferrari 375 MM Berlinetta, Giuseppe Farina, Italy, Max Girardo, Mike Hawthorn, rm auctions, RM Europe, Umberto Maglioli, Villa Erba