Ferrari 250 GT SWB is the most expensive car sold in Britain!
The news of the sale of a classic Ferrari, which was raced to victory by Sir Stirling Moss, has only just surfaced, much to the excitement of many a classic car enthusiast. The Ferrari in questioning is a 250 GT SWB that, as mentioned, Moss competed with in three races in 1960 and succeeded in every one.
It currently stands as the most expensive car to ever be sold in Britain with a price tag of more than £7 million. Chassis number 2119 has great value with vehicle acquisition specialists agreeing that it is one of the most expensive Ferraris to exist.
Another Ferrari 250 GT SWB reached £5 million at auction in America last month without any motorsport background.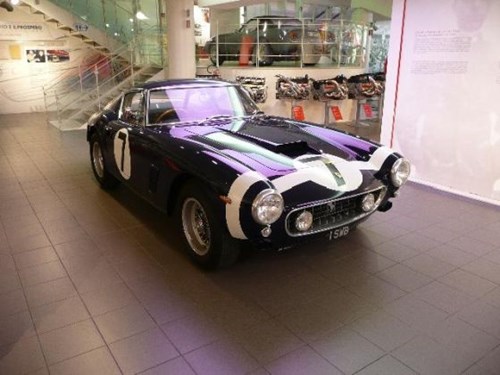 It is believed to be a private sale that has taken place in the last 6 weeks but like most exclusive, high value sales it has only just come to light. Previously owned by businessman Nigel Corner since 2003, the car brings with it prestigious racing history especially from the 1960 Goodwood TT race.
The vehicle in question was the first Ferrari to ever win the TT race and it remains completely in its original entirety, including the engine and gearbox. Added to this is the startling idea that Moss was not a certain driver for the car seeing as Moss had suffered a severe accident earlier in the season and it was unsure if he was fit to start the race. Luckily he pulled through and went on to champion the 1960 season.
1960: STIRLING MOSS AS DRIVER
1st – Tourist Trophy, Goodwood
1st – Brands Hatch
1st – Tourist Trophy, Nassau
The Ferrari 250 GT SWB comes stocked with a 3-litre V12 engine which develops around 300bhp, giving it 0-60mph time of 6.2 seconds. Top speeds recorded for the Ferrari was 152mph.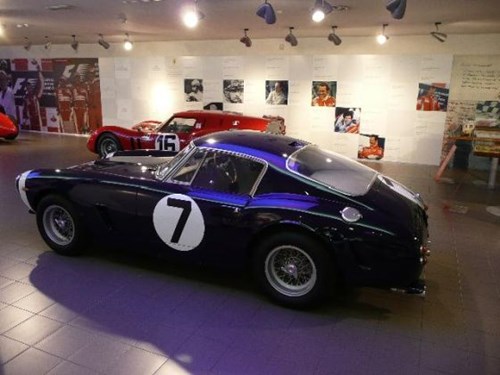 After relishing in the glory of 1960, the car was sold to Tommy Sopwith in 1961 who raced with the Equipe Endeavour team.
Mike Parkes went on to pick up three more victories in the car in 1961.
For the car to stay in Britain is a patriotic high-five for many enthusiasts as this particular Ferrari is famed for being a British icon. The new owner of the car is sure to relish in the history that the motor is steeped with and being such a unique vehicle I'm sure it won't be long until it is spotted!
Tags: Brands Hatch, classic car, classic car insurance, classic Ferrari, Equipe Endeavour, Equipe Endeavour team, Ferrari 250 GT, Ferrari 250 GT SWB, goodwood, Nassau, Nigel Corner, Sir Stirling Moss, Tommy Sopwith