Classic Ford Show 10th Anniversary
This year's Classic Ford Show is fast approaching and this weekend sees the 10th anniversary of this much loved classic event. With 1000's of cars and classic car enthusiasts expected to attend, organisers of the event are planning to allow over 50 vehicles to take part in a cavalcade up the Santa Pod strip at 1pm.
Once again Santa Pod Raceway opens its gates at 8am to thousands of families, couples and car clubs on Sunday 2nd June 2013.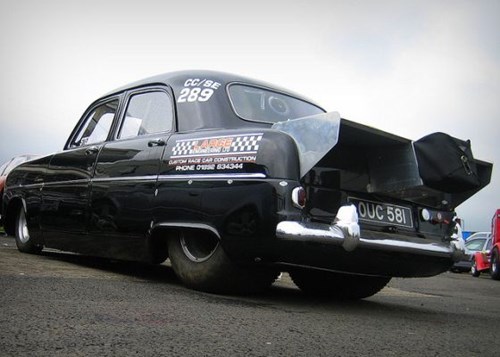 Why not start your day off by discovering the power, torque and boost measurements for your classic ford motor, with not one, not two but three rolling roads by Dyno Dynamics available all day at Santa Pod for just £45.
Whether you are a big kid yourself or you want to keep your children entertained, the children's entertainment is hard to fault. With children under the age of 14 enjoying free entry and a number of activities from a large inflatable slide, inflatable football and a bucking bronco (£3 each or 2 for £5) it promises to be a entertaining and value-for-money day out.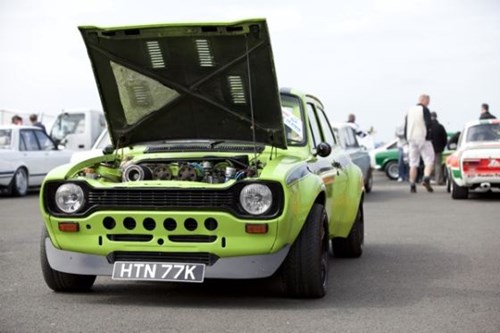 For the (over 18's) thrill seekers among you, back by popular demand is the Santa Pod special Drift Taxi. For just £10 you can slide sideways in one of these rear wheel monsters and get the ride of a lifetime.
Those looking for a more relaxing day, can enjoy the delights of the car club area where you can view the show-ready perfection of these classic Ford cars, from Ford Capri's to Classic Escorts.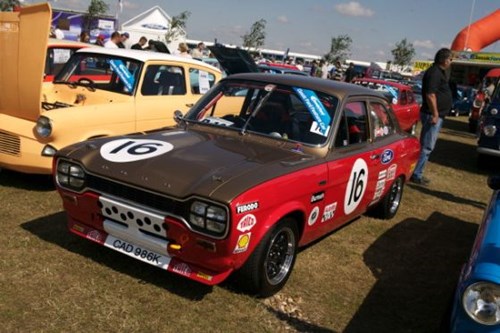 If you would like to enjoy the Saturday night evening entertainment you can purchase a camping ticket and enjoy live comedians a quiz and a disco. Advanced camping tickets are only £7 per person so quickly buy your tickets so you don't miss out on the fun.
Enjoy the 10th anniversary celebration with Santa Pod at this weekend's Classic Ford Show, you will find some of our insurers such as Performance Direct in the trade area.
Tags: classic, classic car, classic ford, classic ford show, dyno dynamics, ford, ford capri, ford escort, performance direct, santa pod