Celebrating 50 Years of the Porsche 911
In 1963 the very first Porsche 911 graced us with its presence and thus since then has set the tone for the rest of its future years.
Without a doubt the distinct Porsche 911 prototype introduced to the world as the Beetle's successor, lead the way for sporting motors and, after 5 decades, the famous design has barely changed.
The name '911' only came to light after the Porsche's debut at the Frankfurt Motor Show in 1963. Back then Peugeot had claimed the rights to all three digit model numbers with a 0 in the middle – leaving Porsche to simply change the 0 to a 1.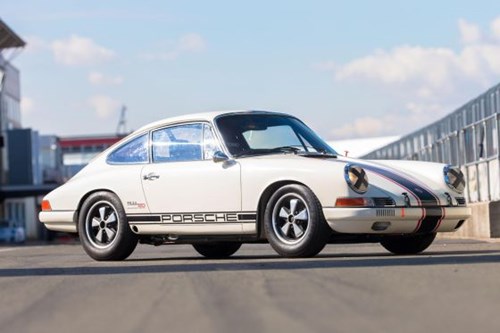 One basic element of the 911 has remained key in securing the car's identity; a counter intuitive set-up that sees the flat-six engine placed right over the rear axle, driving the rear wheels. This remaining feature has presented challenges over the years because in over confident steering hands or poor weather and road conditions, this meant that the car was liable to spin at a moment's notice.
Drivers of the 911 vary across the world, from global super stars like Jay Kay, to comedians like Jerry Seinfeld, they all understand the beauty of the Porsche 911 and after 50 years of fantastic motor engineering, it's not hard to see why!
Tags: Beetle, Frankfurt Motor Show, jay kay, Jerry Seinfeld, Peugeot, Porsche 911