Ben Afflecks Chevy Malibu SS Breaks Down In LA
We all know about celebrities with their toys, so it will come as no surprise that the Hollywood actor Ben Affleck has a number of prestigious classic cars tucked away in the garage of his multimillion dollar property.
On Saturday, Ben Affleck's Chevy Malibu SS, was seen abandoned on the streets of LA when the classic vehicle had conked out and appeared to have no sign of life. He seemed a little red faced and embarrassed as he attempted to make a swift getaway from a poker tournament in Northern California.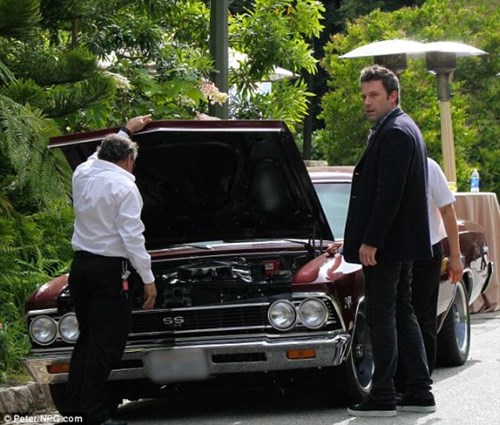 This midsized Chevy Malibu SS, which first went into production in 1966, is a choice of car for many celebrities. The Malibu was a big hit in the 70's and still appears to be a well respected car in the classic car industry.
The Father of three actor-turned-director stood by as he was assisted in the night in question by a valet, who had to get under the hood of Affleck's classic red car to give it a much needed jump start.
With all the commotion the beauty of the car was missed, this is one of many classic cars owned by the actor and is one that he chooses to drive regularly.
Ben somehow managed to get his Chevy started he was seen leaving the 5th Annual Playing for Good poker tournament benefiting the Geffen Playhouse and back home as just a few hours later he appeared out of his check shirt and jeans, into a rather dapper suit and shirt combo.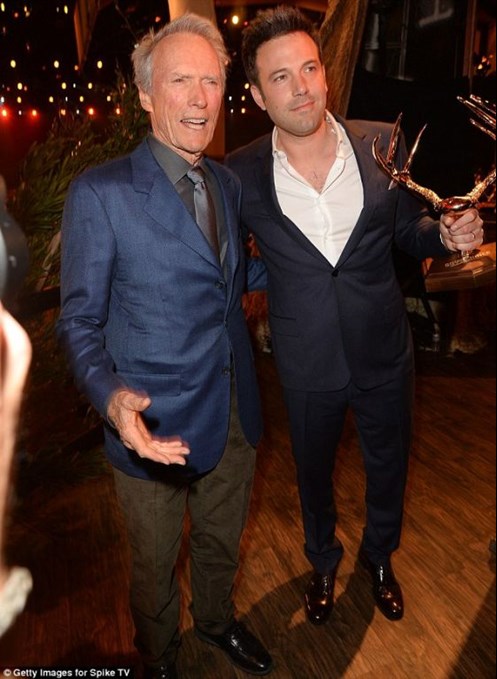 Affleck's day took a better turn when he ended up at Culver City, where he picked up his award for Guy of the Year on stage at the 2013 Spike TV Guys Choice Awards.
Tags: ben affleck, breakdown, car, chevy malibu, chevy malibu ss, classic, classic car