Austin Seven Travels Around America
The National Motor Museum at Beaulieu played host to The National Austin Seven Rally earlier this month which celebrated and showcased one of the world's most travelled Austin Sevens.
Guy Butcher and Eunice Kratky are the proud owners of this history making Austin, this classic car recently completed a 18,300 mile trip around America in eight and a half months. First travelling from New York to Alaska the pair had faith in their much loved antique motor and continued on Punta Arenas, the capital city of Chile. The devoted couple took on this epic journey to raise money and awareness for children and young people with special or additional needs.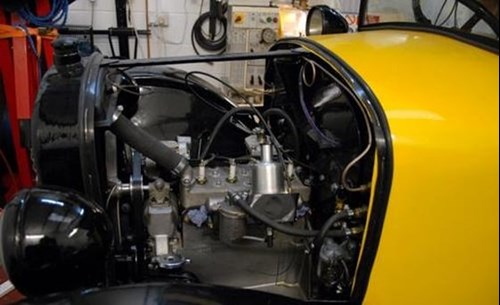 Guy was quoted saying, "When we started off we had no idea what we were letting ourselves in for." He then continued to joke that one of the reasons he decided to undertake the journey was because he "needed something to keep him out of mischief and doing it for charity seemed like the ideal way to get it past Eunice (his partner) as an adventure worth doing."
The couple were reportedly inspired by the book Coleman's Drive as well as the three Sevens who completed a similar journey a few months previous.  However, Guy and Eunice embarked on the journey alone and covered double the distance the three Seven's had previously concurred.
The car, a 1928 Ruby four seater tourer with a RTC Chummy body and shortened chassis was specially prepared for the pair and the trip adding a few comforts and essentials.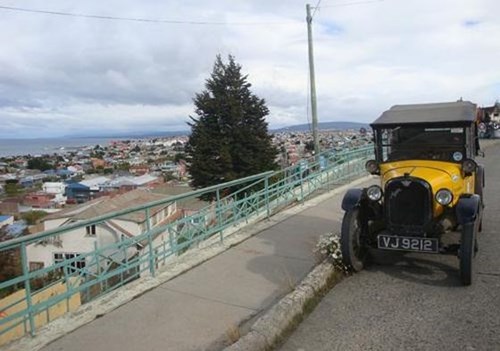 One of the main adjustments included new 17in wheels instead of the original 19in to better absorb the shock of the harsh bumps our modern roads seem to have adopted. Other adaptations include an engine with a 10 stud cylinder block and modified cam which is capable of increasing the power to around 25bhp. The intense heat of the US outback meant that the mechanical fan was replaced with a current electrical fan.
Once the alterations were complete the couple set off on 24th July 2012 from their home town of Baltimore, North East of New York, before travelling to Regina in Canada. After travelling through the North they headed down the West Coast via Seattle, Los Angeles and then on to San Diego.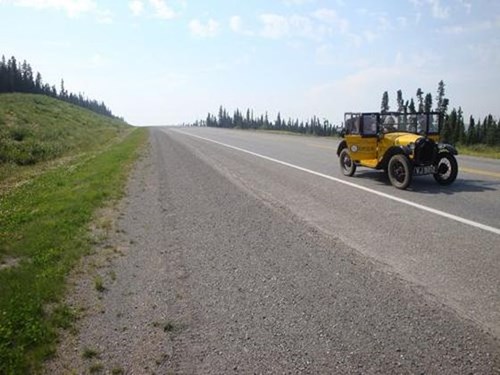 By early November 2012 their adventure had led them to Le Paz, Mexico and other parts of South America including Panama City, Lima in Peru and Los Andes. On 26th March 2013 the pair finally made it to Punta Arenas Chile.
The huge amount of preparation meant that mechanical problems were limited, apart from a few broken spokes and a bearing failure. However, 170 miles north of Santiago, the Seven's crankshaft timing gear broke setting the pair back a day of so.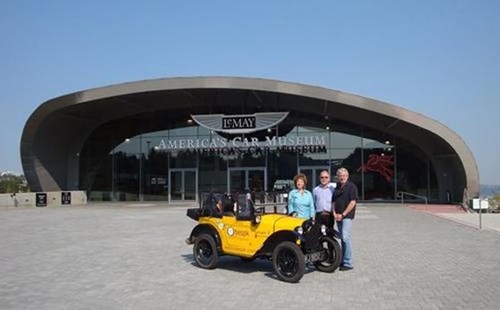 Causing quite a stir the pair became national news and managed to meet American chat show host and avid classic car enthusiast Jay Leno, who using a Bugatti Atlantiqu as his day car gave them a grand tour of his amazing collection of 350 cars.
A fantastic story for a worthy cause leaves the couples charity donations not far from their target sum, to donate please visit http://www.justgiving.com/Eunice-Kratky1
Tags: austin, austin seven, Beaulieu, classic austin, classic austin seven, classic car, classic car insurance, jay leno, The National Austin Seven Rally, The National Motor Museum