Alfa Romeo takes on Goodwood Festival
The new edition to the Alfa Romeo 1750, could make your life that bit easier, with its brand new incorporated Lavazza coffee machine, shown off at this weekends Goodwood Festival of Speed.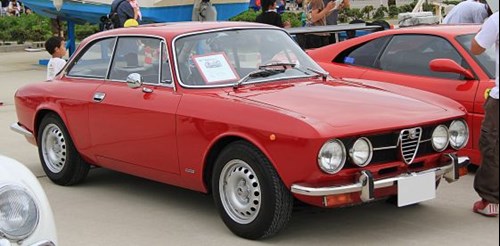 As of tomorrow, this year's Goodwood Festival of Speed based in West Sussex is to play host to some of the most prestigious cars, continuing the events across the weekend. Each year the Goodwood festival is deemed a huge success with over 150,000 attendees, collectors and VIP's from around the world.
There will be 8 Alfa Romeo cars present this weekend, 5 from the prestigious 'Museo Storico' Alfa Romeo brand, representing the brands rich racing heritage, alongside those will be 3 cars from the current Alfa Romeo range. The new model of the 'Alfa Romeo 1750′ with incorporated Italian coffee machine will be unveiled on the Saturday morning of the weekend's events, alongside a multitude of other Alfa Romeo models, including the massive debut of the 'Alfa Romeo MiTo' and the 'Giulietta Quadrifoglio' to which the 'Guilietta' will also be celebrating its 60th Anniversary since first being unveiled at the 1954 Turin Motor Show.
Not only are both of these exhilarating cars to make an appearance, but 5 of Alfa Romeo's historic cars are to take centre stage of the track, including the infamous 'Tipo 159 Alfetta of Juan Manuel Fangio'. Classics modelled and raced over the weekend will also include the 'Gran Premio Tipo B P3′, the top Alfa Romeo of the 1930′s, as well as the '750 Competizione' and the 'GTA 1300 Junior'.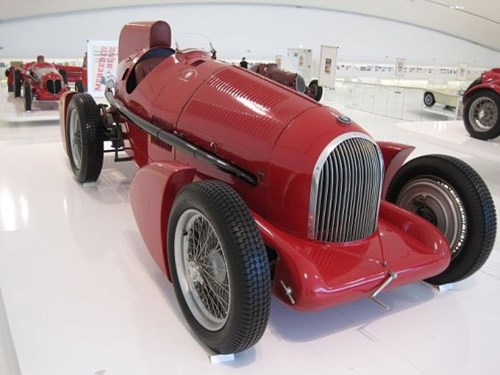 The £45,000 Alfa Romeo 4C makes a return to the Goodwood festival as well this year after making its first debut in the 2013 show last year. The powerful car is a must at the festival, especially with its 1,750 turbo-charged engine. Made predominantly from Aluminium and Carbon Fibre the 4C can reach speeds of around 62mph in just 4.5 seconds flat! Its top speed can reach 160mph in excess, enough to get any crowd going when on the track!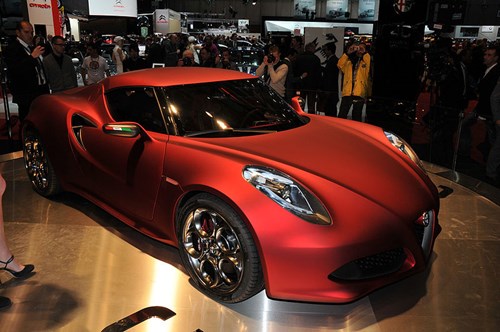 If the classic cars weren't enough, Alfa Romeo are also bringing down some extremely special guests this weekend, including the likes of the 1970 European Touring Car Champion 'Toine Hezemans' (The Flying Dutchman himself) and alongside him racing the Alfa Romeo 4C model, ex-Formula One racer, 'Rupert Keegan'.
Pretty much a perfect weekend for the Alfa Romeo diehard fans!
Tags: 750 Competizione, Alfa Romeo 1750, Alfa Romeo 4C, Alfa Romeo Giulietta, Alfa Romeo MiTo, Alfa Romeo Tipo 159, Goodwood Festival of Speed, Gran Premio Tipo B P3, GTA 1300 Junior., Lavazza Coffee, Museo Storico, Rupert Keegan, Toine Hezemans, Turin Motor Show, west sussex