20 Mile Triumph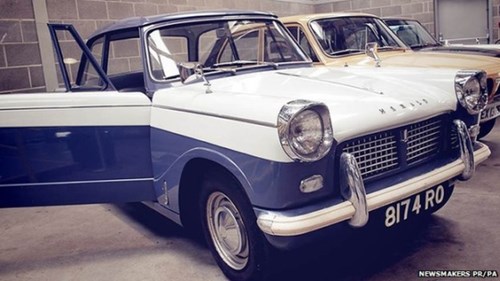 If you're part of the classic car community you would have heard about the little Triumph Herald with the astonishingly low mileage, to be more precise only 20 miles on the clock. If you haven't heard about this latest story keep on reading.
The car originally belonged to one lady owner, who purchased the car new back in 1961, which still had the original £15 Tax Disc on display. When the owner passed away, her family then sold it back to the dealer that she had bought it from originally to his astonishment the car had only done 20 miles from the factory and not been driven since the car had been purchased. Truly remarkable, this has now also sparked different debates about cars purchased in today's current market and how they will favour in 50 years time.
The car is to be auctioned on Saturday by the East Anglia Motor Auctions and this little Herald is expected to achieve in between £12,000 – £15,000 on the day. Could you be one of the bidding buyers to get an amazing piece of history?
Images – www.bbc.co.uk/news
Tags: classic car insurance, It's Classic Car Insurance, Triumph Herald